Station map
Price list
Subscription
AC

available soon

DC

available soon
No subscription
AC

1.80 to 2.50 PLN/kWh

DC

2.80 to 3.60 PLN/kWh
Stops
AC
from 0.40 PLN/min after 180 minutes
DC
from 0.40 PLN/min after 60 minutes
Current prices are available in the Elocity Application Panel
Our charging stations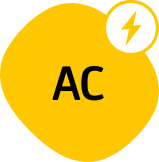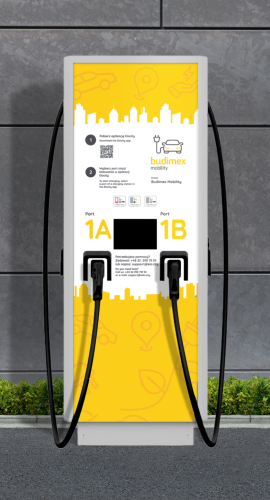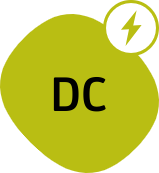 Download the mobile app
and enjoy Budimex Mobility charging stations
Download the Elocity app on your phone. More information.
Benefits of the Elocity mobile app
Easy search
Process control
Secure payments
Convenient billing
Promotions and coupons
Charging instructions
1. Park your car properly in the designated space next to the station
2. Make sure that the station components are not damaged. If you see hazards immediately call the hotline number listed on the station.
3. Download the Elocity app and set up an account.
4. Check the availability of the station. If the station displays as available in the app go to the next step.
5. Prepare a charging cable or use the built-in cable in the station.
6. Ensure that the cable is securely connected to the station and then plug it into the car.
7. Launch the downloaded Elocity app and start charging with the 'Charge' button next to the selected station and charging port. Verify the port number at the station with the one displayed on the app.
8. End the charging process in the app, with a button in the vehicle or on the remote control of the car.
9. When the process is complete, the plug on the vehicle will release and you will be able to disconnect the cable safely.
10. f you used the built-in cable, put it away in the designated place.
11. When the loading process is complete, vacate the stand and make sure you leave it clean and safe.
Charging station service terms and conditions